Regardless of why your company is looking for off-site record storage, it is important to remember that the company you chose to work with is an extension of your staff. You have to trust their organizational skills and abilities, personnel, equipment, and commitment to your company's well being. Whether you have 5 boxes or 50,000 boxes, it is important to choose a partner that can effectively handle your business and is a positive asset to your workflow.
For over 20 years, ADS has been offering off-site records management solutions to large and small businesses from the medical community, oil industry, accounting firms, law firms, banks, public entities, non-profits, real estate firms, agricultural companies, and others. This is why our clients put their trust in ADS.
Our customer service representatives and staff members understand that quality communication is what promotes a healthy business relationship. With Advanced Data Storage, you are more than a number; we take pride in helping our customers succeed in our community. Your information is available 24 hours a day, 7 days a week. In the event of an emergency, we can have your information to your doorstep within 1 hour, guaranteed. Flexibility, reliability and care are what separate us from our competition.
ADS utilizes industry leading records management inventory software. This method of inventorying allows us to operate with 100% accuracy and maintain a transaction log of every movement that takes place in our system. Every container is barcoded with a unique control number and scanned to a location on a rack. Our clients can manage their account, view item history, as well as order supplies and items via our online customer access program. Our couriers utilize wireless scanners and printers to track information during route operations and provide customers with receipts and electronic signatures. We can monitor all of your vital information down to a piece of paper through our secure inventory control system.
Keep your data secure and contact us today for a quote!​
At ADS, our client's security and anonymity is our main objective. We have taken every precaution to ensure that our facility is protected against burglary, fire and natural disaster. ADS currently operates in over 80,000 square feet of records management warehousing that has been engineered and designed for the specific purpose. The facilities are all equipped with state-of-the-art intrusion protection systems as well as 24-hour closed circuit television.
In order to enter the facility, one must check in with the front office and receive a visitor pass. There is no unauthorized access to the property. We own our facilities and equipment, allowing us to fully customize operations to suit our customer's requests, as well as eliminating the possibility of eviction. We also offer a comfortable customer viewing room equipped with all of the office necessities including internet, faxes, telephone and copy machines.
The Advantages of Using Record Storage
Using a professional off-site record storage company can be beneficial for your business in many ways. For starters, it will help to free up much needed office space and reduce the costs associated with maintaining large filing systems. Additionally, using an outside service ensures that all of your important documents are securely stored in an environment designed specifically for this purpose. Lastly, off-site records management provides you with complete control over who has access to your information as well as 24-hour customer support should something unexpected occur. Having access to these services brings peace of mind knowing that your confidential information is secure and easily accessible when needed most.
Why Choose ADS for Record Storage?
At ADS, we take pride in the fact that our clients entrust us with their valuable documents and information. We strive to exceed expectations by offering a secure and reliable records management solution that is tailored specifically to meet the needs of each customer. Our knowledgeable staff members are always available to answer questions or provide assistance when needed. Our state-of-the-art facilities are monitored 24 hours a day and feature advanced fire suppression systems and climate control technology for ultimate protection against potential disasters. By using ADS, you can rest assured knowing that your documents are in safe hands.
Our Secure Record Management Services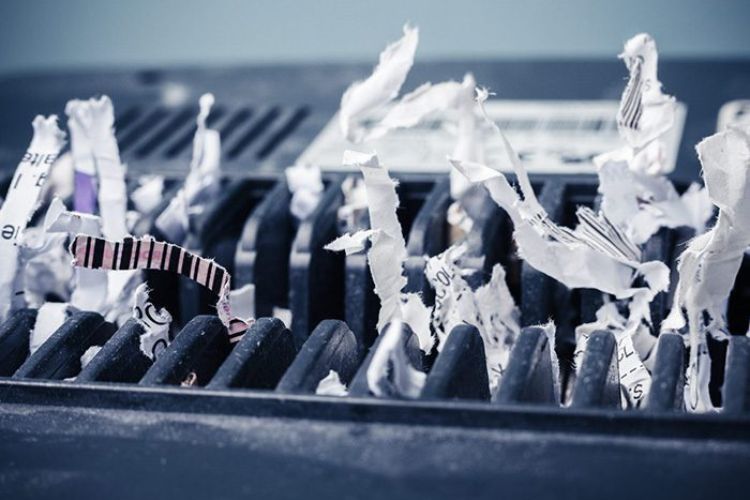 Document Shredding
Keep your sensitive information secure with our document destruction services. Count on our highly-trained staff to properly destroy your information safely.
Hard Drive Destruction
Ensure the security of your data by using our hard drive destruction services. Your data is in good hands with our team of experts.​
Scanning & Imaging
Have records stored with us? We can scan documents on-demand as needed, providing a safe and more accessible way to access them.​
Online Access
ADS is in the business of providing your clientele with more streamlined access to their records. Our robust online access service keeps you connected to your record center.​